Serial Port Bluetooth Module With Baseboard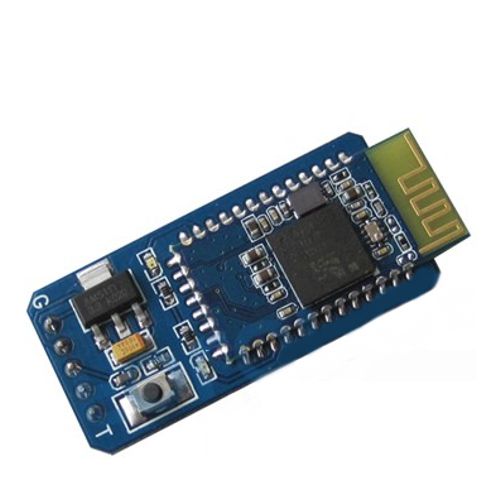 Please choose the mode you want to order : Master or Slave
Industrial serial port bluetooth, drop-in replacement for wired serial connections, and transparent usage. You can use it simply for a serial port replacement to establish connection between MCU and GPS, PC to your embedded project and etc.
The default serial port is set to [9600, N, 8,1]

Matching password: 0000

Support the AT commands to modify baud rate, device name, matching password

Support modifying baud rate device name and matching password via AT commands

Support baud: 9600~1382400.

From picture below, it has DIP pins, which is the difference made by baseboard.

Bluetooth Specification :

Bluetooth protocal :  Bluetooth Specification v2.0+EDR
Frequency :  2.4GHz ISM band
Modulation :  GFSK(Gaussian Frequency Shift Keying)
Emission power :  ≤4dBm, Class 2
Sensitivity
:
 ≤-84dBm at 0.1% BER
Speed : Asynchronous:  2.1Mbps(Max) / 160 kbps ; Synchronous: 1Mbps/1Mbps
Security :  Authentication and encryption
Profiles :  Bluetooth serial port(master & slave)
CSR chip : Bluetooth v2.0

Wave band : 2.4GHz—2.8GHz, ISM Band

Protocol : Bluetooth V2.0

Power Class : (+6dbm)

Reception sensitivity: -85dBm

Voltage : +3.3V
50mA
(2.7V—4.2V)

Current : Paring - 35mA, Connected - 8mA

Temperature : -20℃~ +55℃


User defined Baud rate : 

200, 4800, 9600, 19200, 38400, 57600, 115200, 230400, 460800, 921600, 1382400

Dimension : 26.9mm*13mm*2.2mm


Board effective antenna
Coupled Mode: Two modules will establish communication automatically when powered.
PC hosted mode: Pair the module with bluetooth dongle directly as virtual serial.
More information for this bluetooth module

This module have one baseboard and
Board effective antenna
.

Supply voltage for this module : ≥4.8V and ≤12V .

The master mode module can only be used with the slave mode module .

The slave mode module can be used with a variety of Bluetooth adapter、mobile phone
etc .
Master module has auto searching function and slave module don't has auto searching function .
Application :
1、Computer and peripheral devices
 
2、GPS receiver
 
3、Industrial control
 
4、MCU projects

5、Mouse, keyboard, joystick

As the picture below, Four DIP pins represent TXD, RXD, NC, VCC and GND, which make usage of this board very easy .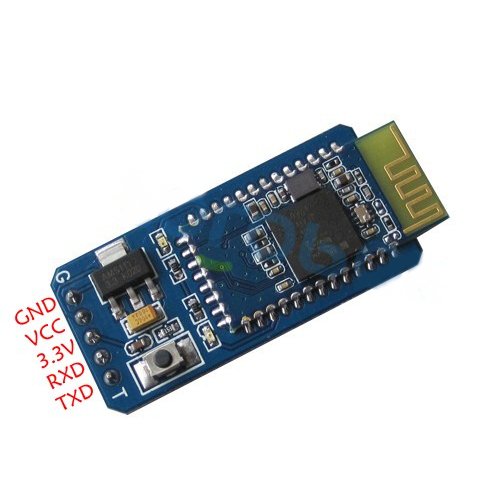 下载pdf文档资料.pdf
Write a review

Loading ...
Join our newsletter today, to get latest product information and promotion code.

Loading ...