Product |
Breakout
| Wrobot L298N Motor Driver Shield V1.0


Wrobot L298N Motor Driver Shield V1.0
Description:
L298N dual H-bridge driver
Be able to drive a step motor or two DC motors
This is a 4.8-46V, 2A Dual Motor Controller which uses ST L298N dual full-bridge driver. Its performance has been improved greatly. It is a high voltage, high current dual full-bridge driver designed to accept standard TTL logic levels and drive inductive loads such as relays, solenoids, DC and stepping motors. Drive current up to 2A per motor output.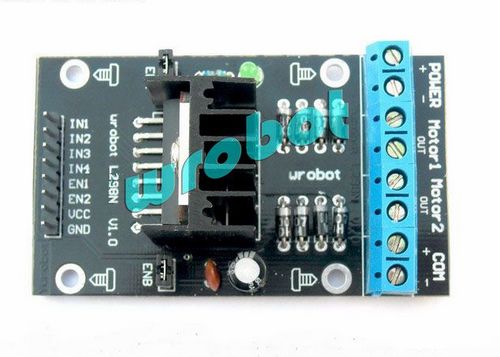 Specification
1、Based on L298N of STMicroelectronics (ST), with strong driving ability
2、Equiped with freewheel diodes and heat sinks, has stable performance
3、Special logic voltage input port, largest driving ability is to drive 48V motor
4、Apply to a variety of platforms including Arduino/51/AVR/ARM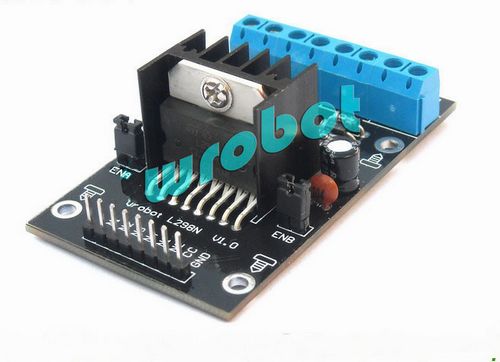 Electronic Parameters :

1、The logic part of the input voltage: 6 ~ 12V

2、Driven part of the input voltage Vs: 4.8 ~ 46V

3、The logical part of the work current Iss: 36mA
   
4、Maximum power dissipation: 25W (T = 75 degree Celsius)

5、Control signal input level:

6、High level: 2.3V = Vin = Vss

7、Low:-0.3V = Vin = 1.5V

8、Operating temperature: -25 degree Celsius ~ +130 degree Celsius

9、Drive Type: Dual high-power H-bridge driver
下载pdf文档资料.pdf
Write a review

Loading ...
Join our newsletter today, to get latest product information and promotion code.

Loading ...