Human Body PIR Motion Sensor Shield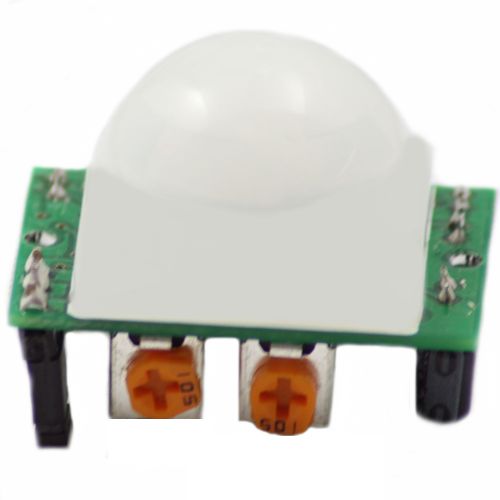 Characteristic

Using PIR pyroelectric sensor, low power consumption, the authors 50uA wide range of static, DC voltage circuit small volume 4.5 —20V  size:38*28mm(32 * 24 mm) can repeat/unrepeatable choice is simple to use and triggered power + - signal output induction distance seven meters induction Angle 110° degree.

Electrical Parameter

Working voltage range: dc voltage 4.5-20V

50uA: static electricity

Output level: high 3.3 V/low 0V

Trigger mode: L do not repeat trigger/H repeat trigger

Circuit configuration dimensions: 38*28mm(32 * 24 mm) ,

110 ° Angle: induction

Induction distance: 7 meters

Application scope
Security products
Body induction toys
Body induction lamps and lanterns
Industrial automation control etc
Pyroelectric infrared switch is BISS0001 matchs with pyroelectric infrared sensors and a few external components of passive infrared switch.
It can automatically open all kinds of incandescent lamp, fluorescent lamp, intercom, automatic, electric fan, dryer and automatic washing machine, etc, is a kind of high technology products.
Especially suitable for enterprises, hotels, stores, and the family of corridor, corridor and other sensitive area, or safety area for the automatic lamplight, lighting and alarm system.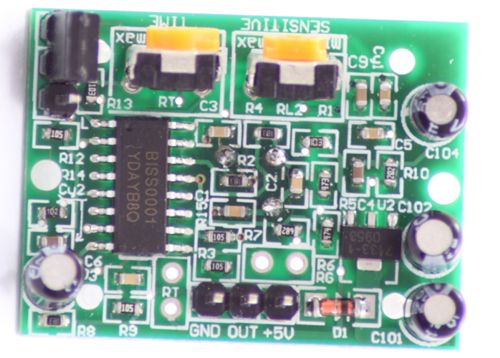 Instructions :
1、Induction module after a minute or so energized initialization of time, during the interval output module will be 0-3 times a minute after entering standby.
2、Should avoid lighting source close to the surface of the lens, direct module to introduce interference signals generate misoperation, Avoid using environment of wind that flow of sensors will cause interference.
3、Induction module USES double yuan probe, the window to probe rectangle, double yuan (RMB) is located in A yuan B long direction when the body ends, from left to right, or from right to left, ir reached through time and distance of double yuan differ, the value, the value of the sensitive, when the body induction from the positive to probe or from top to bottom, or from bottom to top $, double direction through ir distance cannot change, no difference, thus induction not sensitive or doesn't work, So when installation should probe double sensors and human activities in the direction of yuan as the most direction in parallel, the guarantee human passed by dual probe induced. In order to increase the range, the Angle of induction module USES round lens, but also makes the probe all directions, but two still induction than two direction induction range, sensitivity, installation must still try to follow the above requirements.
The range size :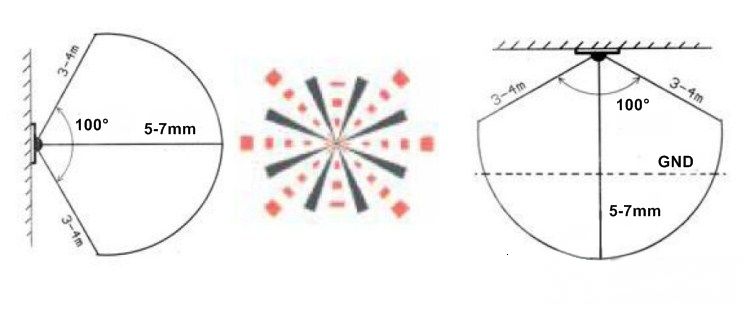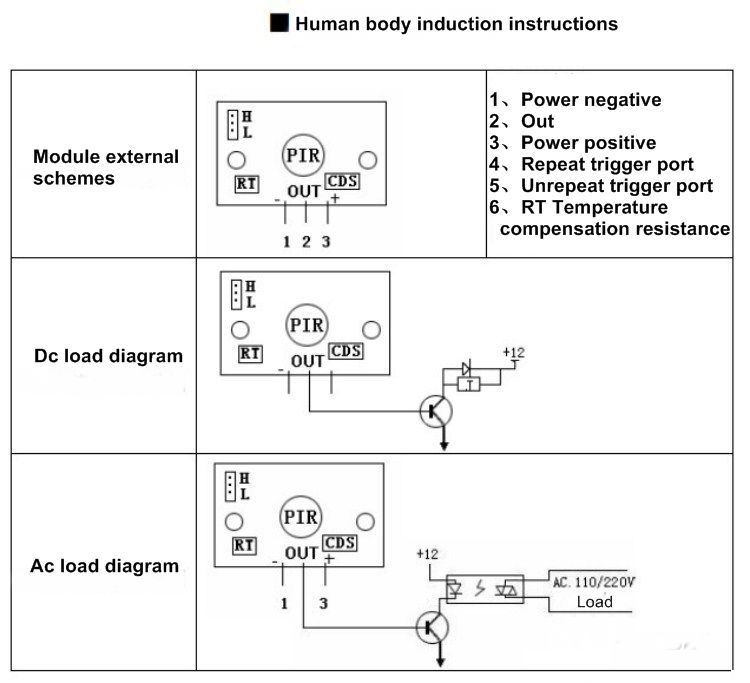 Write a review

Loading ...
Join our newsletter today, to get latest product information and promotion code.

Loading ...