Reflective Optical Sensor with Transistor Output TCRT5000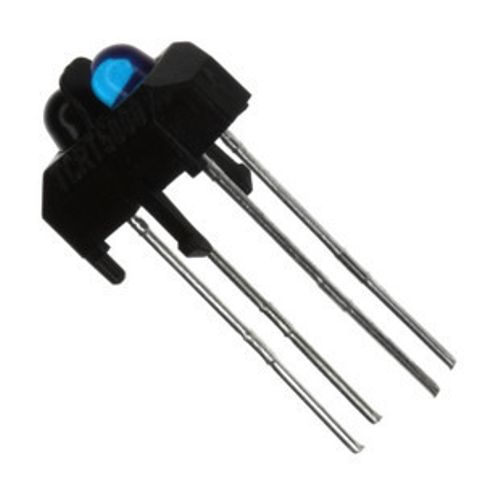 Description :
The TCRT5000 and TCRT500L are reflective sensors which include an infrared emitter and phototransistor in a leaded package which blocks visible light. The package includes two mounting clips. TCRT5000L is the long lead version.
Features :
• Package type: Leaded
• Detector type: Phototransistor
• Dimensions: L 10.2 mm x W 5.8 mm x H 7.0 mm
• Peak operating distance: 2.5 mm
• Operating range: 0.2 mm to 15 mm
• Typical output current under test: IC = 1 mA
• Daylight blocking filter
• Emitter wavelength 950 nm
• Lead (Pb)-free soldering released
• Lead (Pb)-free component in accordance to RoHS  2002/95/EC and WEEE 2002/96/EC
Applications
• Position sensor for shaft encoder
• Detection of reflective material such as paper, IBM cards, magnetic tapes etc.
• Limit switch for mechanical motions in VCR
• General purpose - wherever the space is limited 
Download :  #
Document
#
下载pdf文档资料.pdf
Write a review

Loading ...
Join our newsletter today, to get latest product information and promotion code.

Loading ...