HC-05 Serial Port Bluetooth Module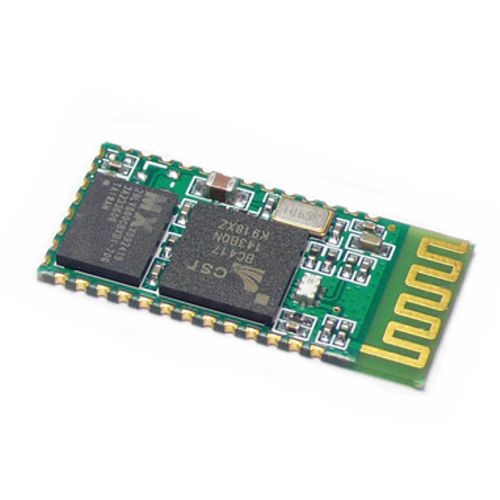 Description :

Serial port bluetooth, Drop-in replacement for wired serial connections, transparent usage. You can use it simply for a serial port replacement to establish connection between MCU and GPS, PC to your embedded project and etc.

And now, we provide HC-05 and HC-06. HC-05 could be setting to Master or Slave by user. HC-06 has be designed Master or Slave when the factory, user couldn't change the role.

Note : HC-06 need you choose Master or Slave(default), HC-05 does not matter.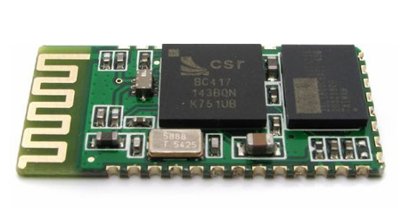 Feature :

1、Bluetooth protocal:  Bluetooth Specification v2.0+EDR

2、Frequency:  2.4GHz ISM band

3、Modulation:  GFSK(Gaussian Frequency Shift Keying)

4、Emission power:  ≤4dBm, Class 2

5、Sensitivity:  ≤-84dBm at 0.1% BER

6、Speed: Asynchronous:  2.1Mbps(Max) / 160 kbps, Synchronous: 1Mbps/1Mbps

7、Security:  Authentication and encryption

8、Profiles:  Bluetooth serial port

9、Power supply: +3.3VDC 50mA

10、Working temperature: -20 ~ +75 Centigrade

11、Dimension: 26.9mm x 13mm x 2.2 mm


Application :

1、Computer and peripheral devices

2、GPS receiver

3、Industrial control

4、MCU projects

5、Mouse, keyboard, joystick
 
Documents Download :
Bluetooth HC-05 Datasheet and AT Command
Protel DXP
Eagle
Write a review

Loading ...
Join our newsletter today, to get latest product information and promotion code.

Loading ...