Smart RS232 Bluetooth Module With DB9 Interface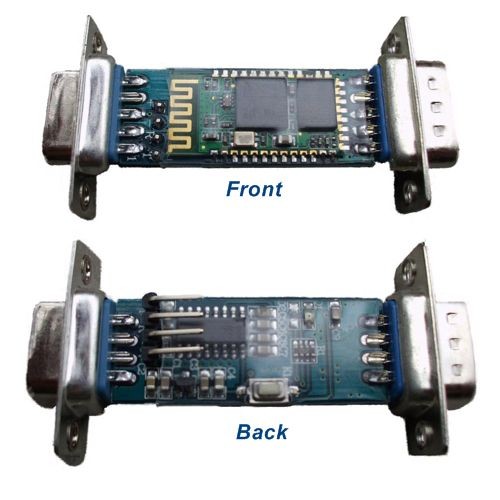 This shield have extract the VCC、GND、TXD、RXD of the bluetooth. (TXD、RXD are both 3.3V).
 
There is a Led that indicates this bluetooth module connection state, if it blink, then it means that there was no bluetooth to connect with; if it keep continuous light state, then it means that this bluetooth have finish connection and have open the port.
This shield have MAX3232 switching circuit, and extra two DB9 port, one male and one female. So no matter the port of your equipment is male or female, this item can be connected with them.
When the blutooth shield have not been match, it can response AT command, and when this module have been match, it transmits data as a serial port. 
This module need external power supply.
This module have been integrated an 3.3V LDO.
Power is inputed from TTL port of power supply interface, TXD、RXD are respectively output interface of Bluetooth module. When this module exceed 115200bps and can not reset through DB9 port, and then you can reset baud rate through USB to serial port device.
Front Side :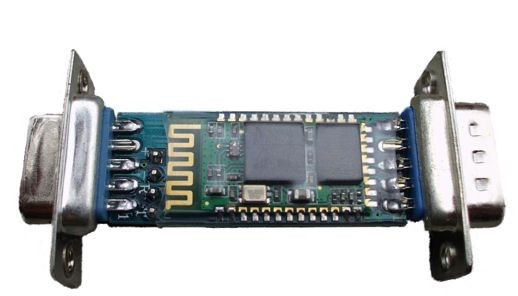 Back Side :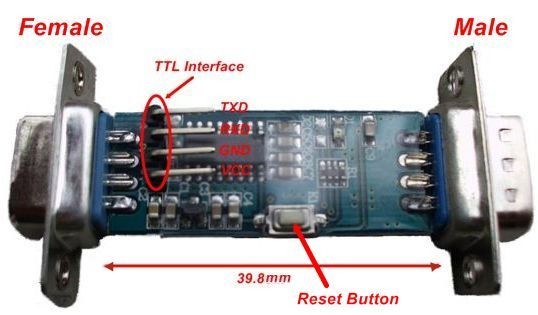 Application :
This item can be used as a
normal serial port bluetooth
, and can communicate with PC、Mobile Phone etc.
This item can connect with kinds of serial port devices.
This item can be also expanded for second time with kinds of equipments such as GPS etc.
A clearing effective distance is 10 meters
Note :
1、Master modules and slave modules can not switch mode from each other, and only can work as a single work mode
2、The master modules can only use with this slave modules, and the master modules can not  match with other slave modules such as the computer、cell phones and other bluetooth device etc.
3、The slave modules can match with other slave modules such as the computer、cell phones and other bluetooth device etc.
4、The master modules have the same At command with the slave modules except for "AT+NAME" , which means the slave modules have At command of "AT+NAME" and The master modules don't have.

5、This module have two kinds of serial port : pin is a TTL level interface, it can works well under the condition of all kinds of baud rate ; DB9 is a RS232 level interface, it can works well under the condition of baud rate under 115200bps, and only TXD, RXD, GND signal interface work. When setting parameter, not only you can link this module to you PC and connect with extra power supply , but also setting parameter through TTL interface of TTL device.

Please choose the mode you want to order : Master or Slave

Special Notice :

This module need extra power supply.

The default match code is 1234 and the default baud rate is 9600bps.

Input Voltage : 3.3V-6V (we suggest it will be better as 5V).

The input voltage must be less than 7V.

The unpaired current is about 30 ma, the paired current is about 10 ma.

TTL interface level is 3.3V, can be connected directly with a variety of MCUs (51、AVR、PIC、ARM、MSP430, etc.) and the DB9 interface is a standard RS232 level, only TXD、RXD、GND signal interface is effective.

When using SB9 port, this module should be working lower than 115200bps baud rate.


Connection :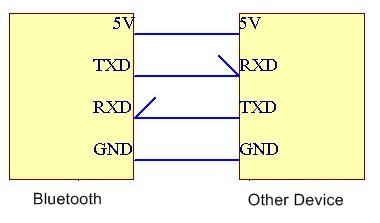 There is a simple way to test this bluetooth module as below :

Connect TXD of this module with RXD of this module, then we can easily know the transmit function and receive function can work normally or not.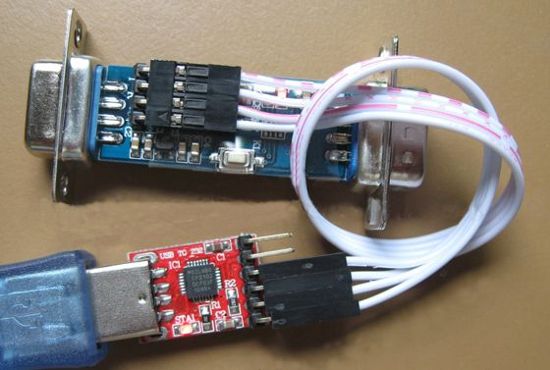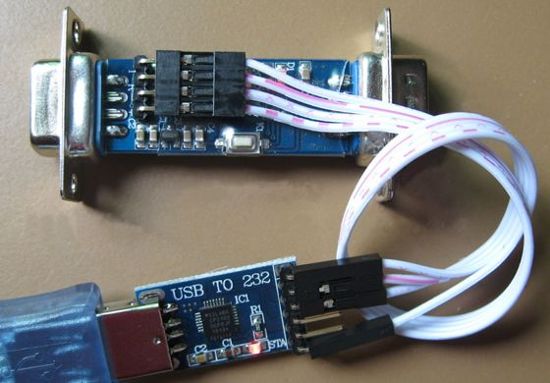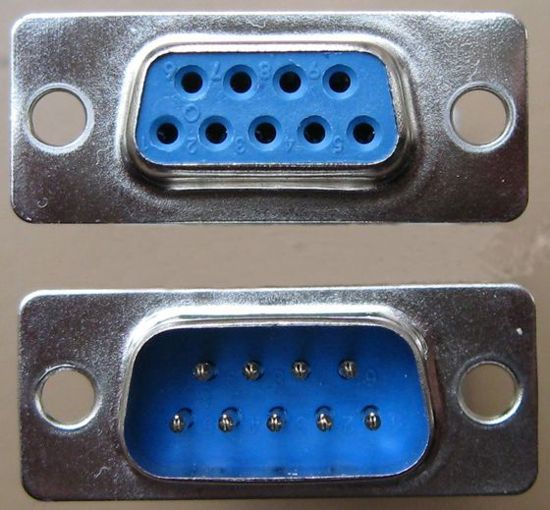 Write a review

Loading ...
Join our newsletter today, to get latest product information and promotion code.

Loading ...