Arduino Tiny RTC DS1307 Shield V2.0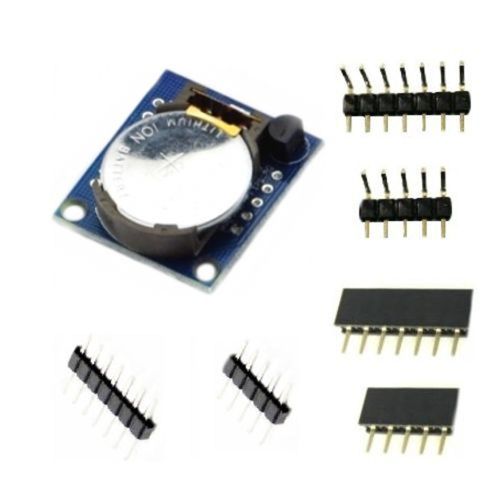 DS1307 is a real-time chip of DALLAS company,which adopt I2C protocal to communicate with SCM, and there was this kind interface on Arduino, therefore is very convenient to link with each other. DS1307 have a programmable waveforms output, it can be used to drive LED lights, or trigger a certain event as a break off, but be careful when you use it to take some kind of high power module. We design the real clock module to pin out the I2C interface of Ds1307 and programmable waveforms output interface SQW are connected, but usually we will only use the I2C interface to realize basic set the clock/read function. Note, this module must be installed on the battery can work normally. The battery is button batteries (type CR1220), the positive upward: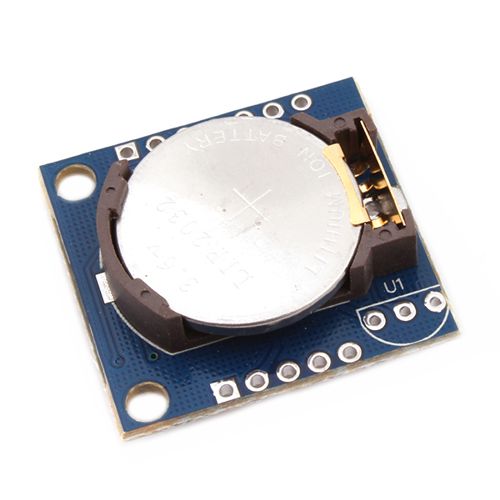 Note : this shield include the battery
This tiny module embraces DS1307 time module, DS18B20 temperature module and AT24C32 storage module. DS1307 and AT24C32 are connected to IIC bus. And DS18B20 can be visited via DS pin.
Feature :
1、Power supply: 5V DC and Button Battery
2、Interface: IIC
3、Size: 16mm * 22mm * 23mm (Almost same size as CR2032 Button Battery)
4、Memory Capacity : 32K bit
5、IC: DS1307,DS18B20,AT24C32 ; DS1307 and AT24C32 can be used separately
6、Have the automatic adjustment function of second、minute、day、month and year
7、Take alarm output function and cut off power protection function
We supply three kinds of interface method in this item package kit and you can do it yourself what you would like to make as following :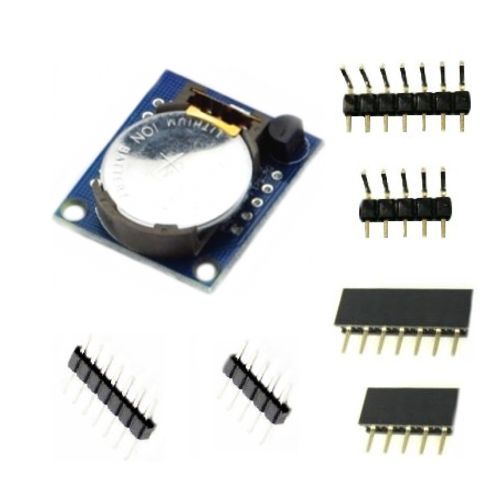 1、The First Kind Interface : 
2、The Second Kind Interface : 
3、The Third Kind Interface :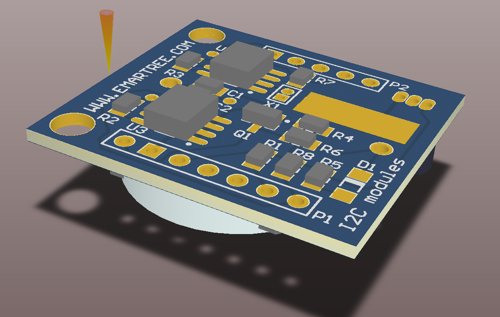 Connect with Arduino: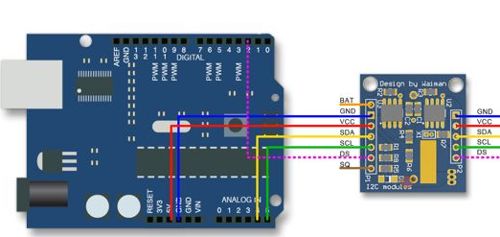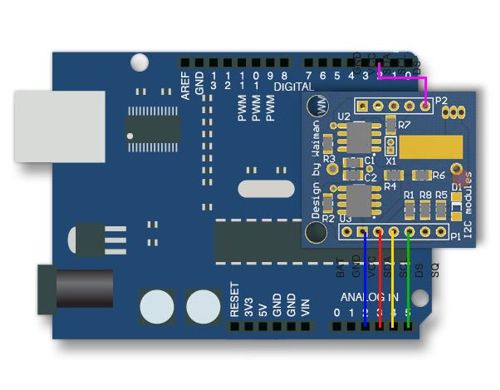 Click to download Schematic Diagram
Click to download the Document Zip File
下载pdf文档资料.pdf
Write a review

Loading ...
Join our newsletter today, to get latest product information and promotion code.

Loading ...