2.4G Wireless nRF24L01+ Module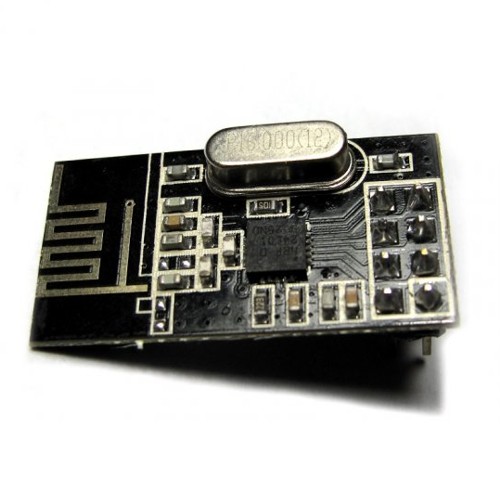 Description :

This module uses the newest 2.4GHz transceiver from Nordic Semiconductor, the nRF24L01+.This transceiver IC operates in the 2.4GHz band and has many new features! Take all the coolness of the nRF2401+ and add some extra pipelines, buffers, and an auto-retransmit feature.
 
Now we make a breakout for nRF24L01+ , and build the smallest system for it , also the wireless circuit . You can use it in you project without any wireless design , just need to leave a 8 pins interface to this module , use the SPI interface to control the module on transferring data.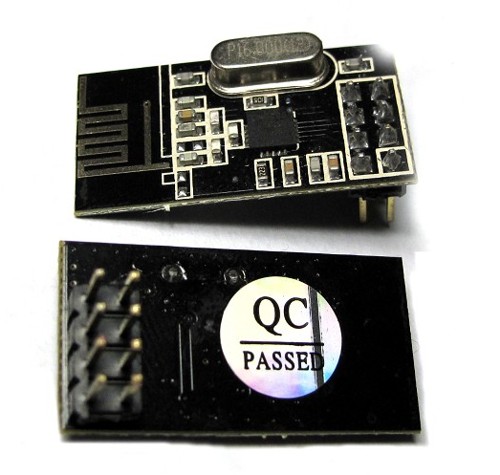 Parameter :
1、Maxium Distance: 100 meters
2、Receiver Channel Count: 6
3、Voltage: 1.9 ~ 3.6V
4、Speed: 1Mbps/2Mbps
5、Frequency: 125 frequency, multi-point communication and frequency hopping
6、Size: 15x29mm (including antenna)
If you need a longer transmission distance ,here we have a
nRF24L01+ with PA and LNA module
, it can reach about 1000m with 250kbps (500m with 2Mbps).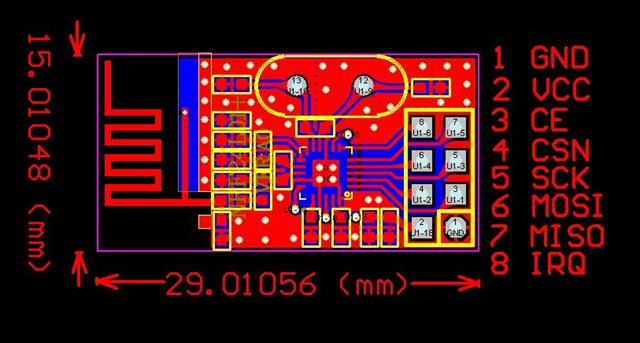 Zip Document List :
 
NRF24L01 Manual
NRF24L01 Wireless Module with Arduino
NRF24L01_Arduino
NRF24L01_Library (There is another library for Arduino)
NRF24L01_PCB
NRF24L01_Schematic.sch
下载pdf文档资料.pdf
Write a review

Loading ...
Join our newsletter today, to get latest product information and promotion code.

Loading ...