2.4G Wireless nRF24L01+ PA And LNA Module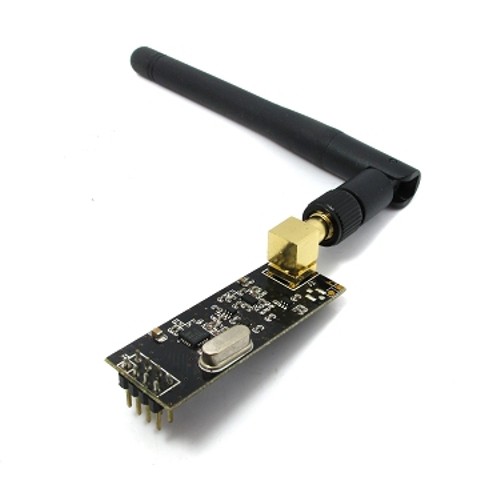 Description :
This is a long distacne 2.4G wireless module which basic on nRF24L01+ chip, and there is the PA and LNA circuit on board, with the external antenna it can reach long distance than the one without these parts. It's the same interface as the
nRF24L01+ wireless module
, so you use thie module to replace it in your project to ger long transmission distance without any change.
This module comes with the 2.4G antenna (2DB), with 250Kbps transmission rate on open air it can reach the 800-1K meters communication distance.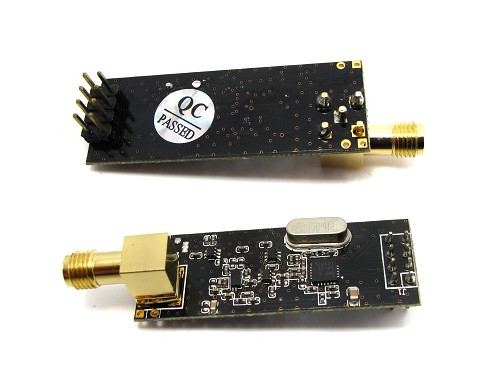 Specifications :

1、Voltage: 3-3.6V (recommended 3.3V) V

2、Maximum output power: +20dBm

3、Emission mode current(peak): 115Ma

4、Receive Mode Current(peak): 45Ma

5、Power-down mode current: 4.2Ua

6、Sensitivity 2Mbps mode in received: -92dBm

7、Sensitivity 1Mbps mode in received: -95dBm

8、Sensitivity 250kbps mode in received: -104dBm

9、PA gain: 20Db

10、LNA gain: 10Db

11、LNA Noise figure: 2.6Db

12、Antenna Gain (peak): 2Dbi

13、2MB rate (Open area): 520m

14、1MB rate (Open area): 750m

15、250Kb rate (Open area): 1000m

16、Size: 45.54mm * 16.46mm
 
Write a review

Loading ...
Join our newsletter today, to get latest product information and promotion code.

Loading ...