Product |
Breakout
| Wrobot IIC/I2C LCD-1602 Shield

Wrobot IIC/I2C LCD-1602 Shield


LCD screen is a character 1602 which is often used in the production of electronics and of course it's a simulation.It can be used to display two rows of characters, and each row is 16 characters.
This is another great LCD display. With the limited pin resources, your project may be out of resources using normal LCD shield. With this I2C interface LCD module, you only need 2 lines (I2C) to display the information. If you already has I2C devices in your project, this LCD module actually cost no more resources at all. Fantastic for Arduino based project.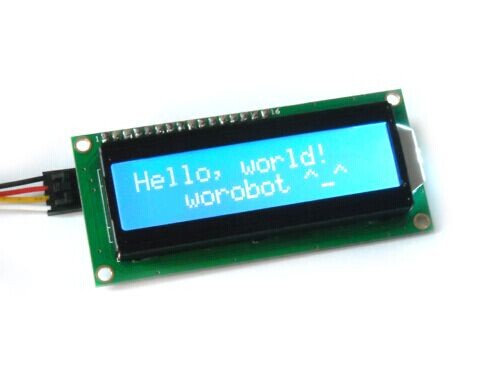 Specification :

1、Interface: I2C

2、I2C Address: 0x27

3、Pin Definition : VCC、GND、SDA、SCL

3、Back lit (Green with white char color)

4、Supply voltage: 5V

5、Size : 27.7mm×42.6mm

6、Contrast Adjust : Through Potentiometer
 
7、Backlight Adjust : Through Potentiometer

8、Only employ two I/O interface

9、Blue bottom colour with white word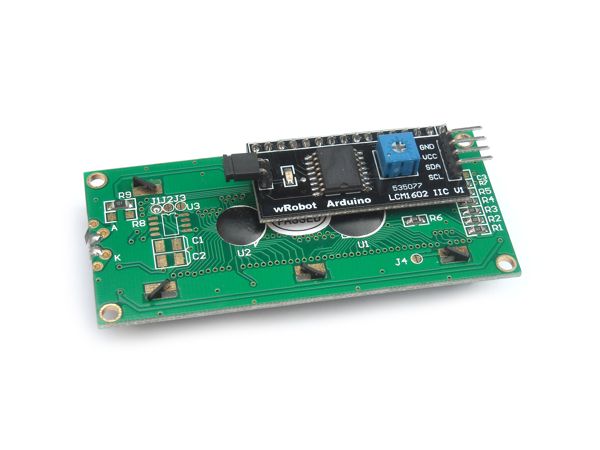 However, to control such a common module is not so easy. First of all, we must occupy the corresponding Arduino pin according to its 4 lines work mode or 8 lines work mode, but this actually occupied more digital I/O pin, especially 8 lines connection mode. Second,although there are corresponding libraries to support,but you should pass the debug,and run on Arduino successfully, at the same time it can meet a lot of problems. Finally, the code to control LCD need take up corresponding memory space, which is difficult for 16K memory space of Arduino.
It can be easily connected with
Arduino
through
sensor extended shield
and
special sensor cable
.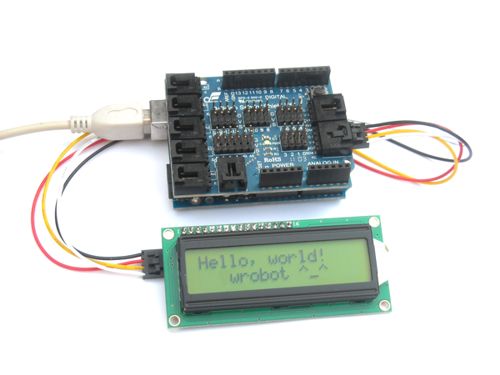 Item List :

Wrobot IIC/I2C LCD-1602 Shield -A Module  ×1
Write a review

Loading ...
Join our newsletter today, to get latest product information and promotion code.

Loading ...