Raider Multi-function Robot Car Kits -A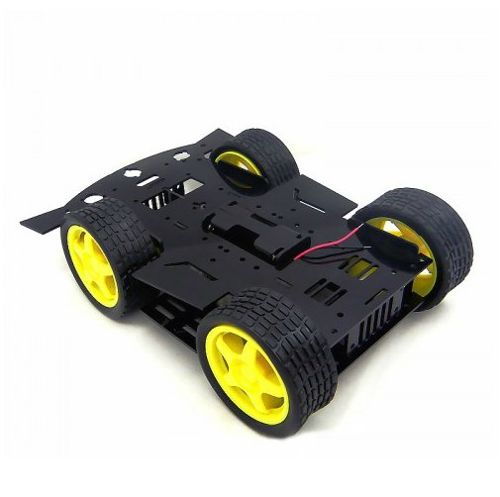 Description :
Raider Multi-function Robot Car is a applicable robot car , which has strong power、simple structure、beautiful shape、kinds of useage and convenient expansion characteristics etc .
This robot car use TT motor, and it have characteristic of low operation voltage and large torque .
This robot car can be used for tracing car, labyrinth car, fire-fighting robots and so on.
The high-strength aluminum alloy body material provides flexibility in rapid movement particularly in outdoor grass, gravel, sand or sloped surface. Moreover, you can add variety of sensors to make it more interesting.
This robot car can be expanded with kinds of sensors such as :
speed measuring sensor
(need to match coded plate),
obstacles testing sensor
, range-detecting sensor (
infrared
and
ultrasonic distance ranging
),
line-tracking sensor
, and so on.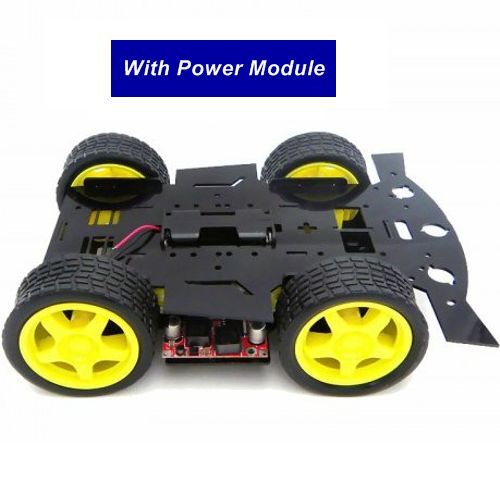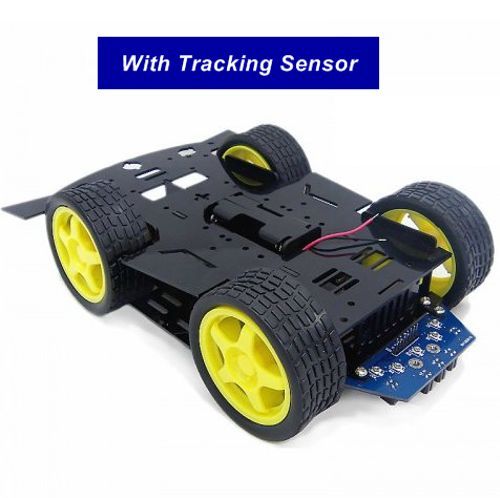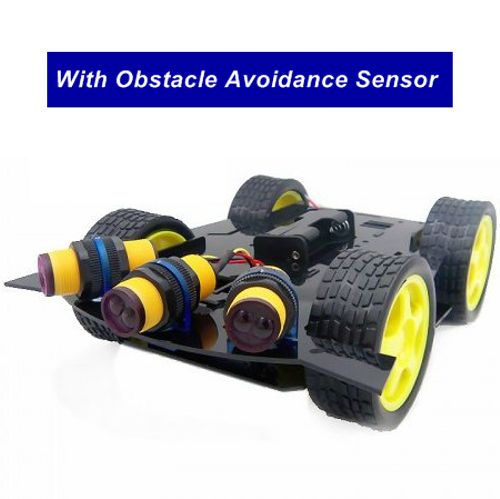 So with this car platform, add some micro-controller (such as Arduino) and sensor modules, and program it. Then you made your own multifunctional robot car.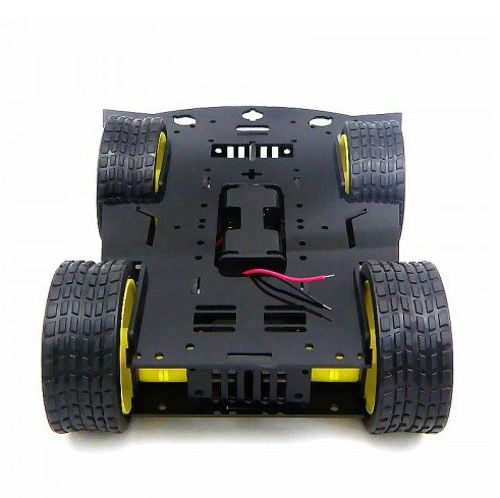 Features :

1、Adopt the assembly-type structure, wonderful solution about the installed fixed problem of the TT motor and Omni-directional wheel;

2、Supporting wheel adopt Omni-directional wheel ; Omni-directional wheel contain small size, flexible rotation and3/ beautiful shape;

3、Reasonable structure and the wonderful design size, make the battery box just be at the place of centre-of-gravity position on the car, be convenient for fixed problem and ensure the balance of the car body;

4、Speed sensor modular design, making the change and the operation of the speed sensor is very convenient; Groove fixed hole is very convenient for users to adjust speed sensor and the position of the code salver;

5、Infrared obstacle avoidance sensor adopt rotary installed structure, which can firmly fixed obstacle avoidance sensors, and can easily adjust the point of view of the sensor;

6、On the support plate,there are kinds of the design of different installation holes, it is easy for users to add infrared distance sensor, ultrasonic sensors, etc.;

7、There are kinds of positioning of the reserved holes and fixed hole, it is easy for users to fix expand microcontroller board, driver plate, sensor module, etc.;

8、The whole car appearance adopt the cartoon design, use blue transparent acrylic material to make the appearance of this car be beautiful and science-fiction.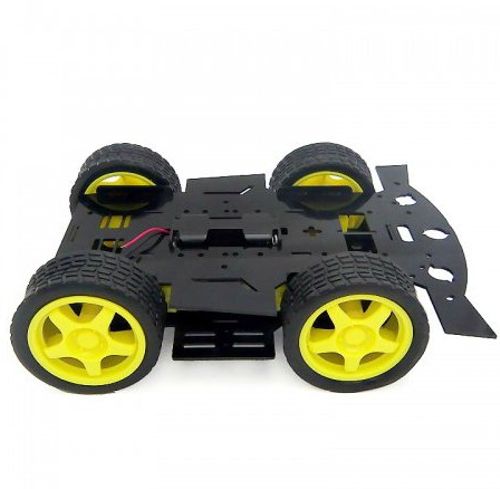 Parameters :

1)The plate quality: import acrylic material ;

2)The plate thickness: 3 mm

3)4 AA battery box: 4.8 V-6.0 V;

4)TT motor: 4.8 ~ 7.2 V

5)Tire outer diameter: 67 mm

6)The small car width: 165 mm (maximum)

7)The small car length: 206 mm (maximum)

8)Carrying capacity: 1 Kg

9)Speed: 30 cm/s (6.0 V, no load)


Kits Configuration :

TT motor : 4 pcs ;

Tire : 4 pcs ;

The small car motherboard : 1 pcs ;

The small car floor : 1 pcs ;

Motor toggle : 8 pcs ;

Fixed screw and nut : 8 pcss ;

4 AA battery box : 1 pcs ;

Toggle : several (enough)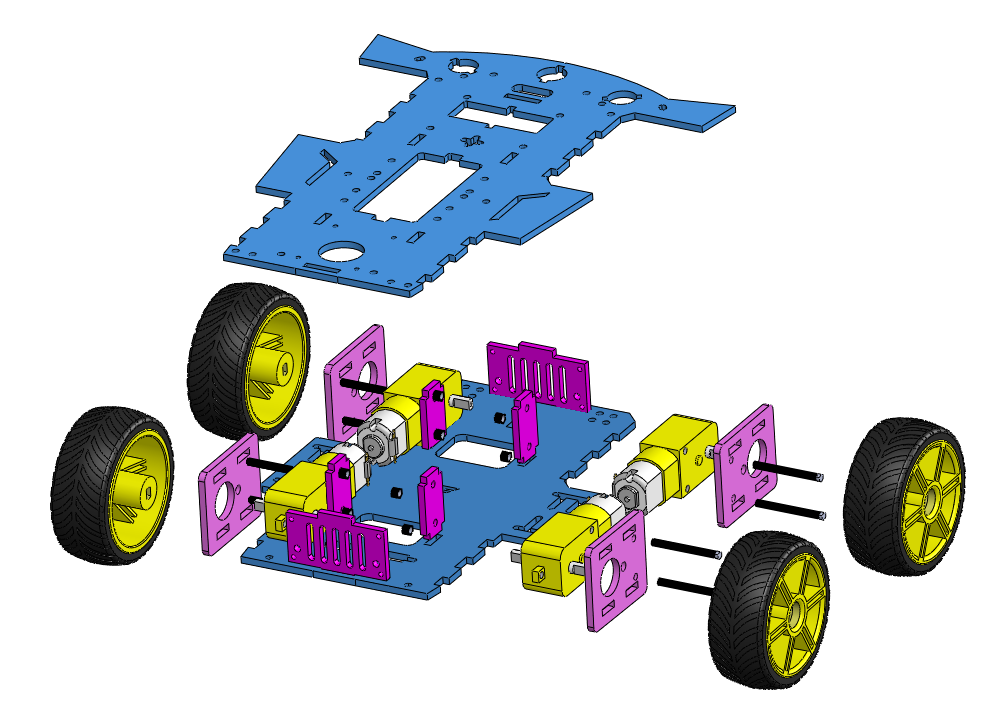 Speed sensor and encoding disk installation drawing :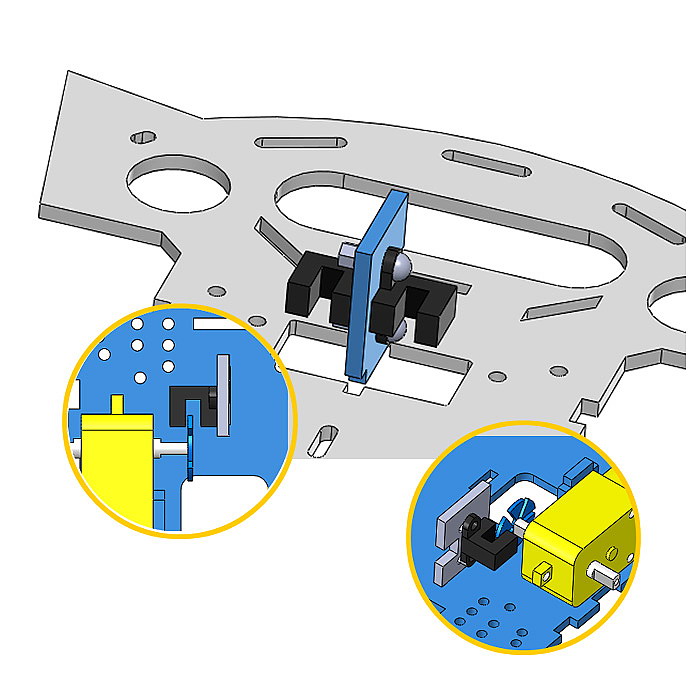 Notice :
This is just Raider Multi-function Robot Car Kits and you need to assemble it yourself and this kit come with Assemble Guide Book , so you will enjoy enough pleasure when you assemble this car and the sense of achievement when you finish it, and now start to make your own Raider Multi-function Robot Car. 
Click  to download the Assemble Guide Book
下载pdf文档资料.pdf
Write a review

Loading ...
Join our newsletter today, to get latest product information and promotion code.

Loading ...