4WD Arduino Robot Raider Car Kits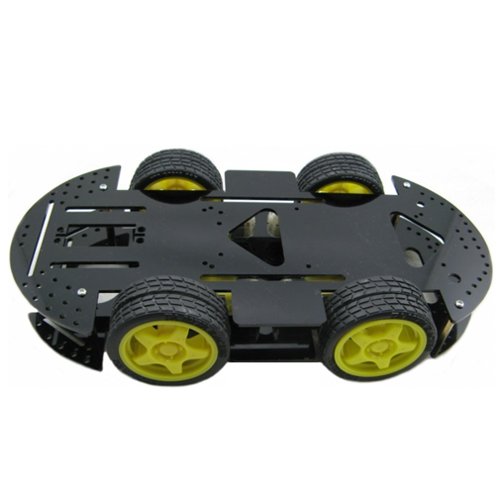 Description :
This a well designed, Arduino compatible mobile robot development  platform,you can build it and program it easily with tons of published free codes. The high-strength aluminum alloy body material provides flexibility in rapid movement particularly in outdoor grass, gravel, sand or sloped surface. Moreover, you can add variety of sensors to make it more interesting.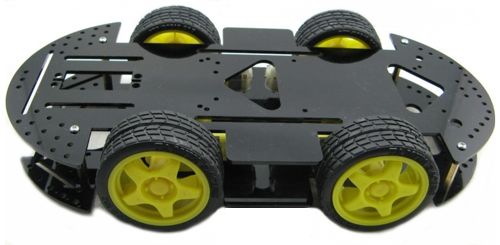 Features :
1、4WD Arduino mobile robot development platform
2、4 high-quality micro-speed motor
3、The plate quality : import acrylic material with mounting holes
4、Variety of sensors can be added
5、Size : 295mm × 150mm
6、One torque force : 0.8 KG to 1 KG
7、Voltage : 3V to 6V
Kits Configuration :
TT DC Motor : 4 pcs ; ( optional motor 27 rpm and 125 rpm)
Tire : 4 pcs ;
The small car motherboard : 1 pcs ;
The small car floor : 1 pcs ;
Fixed screw and nut : several (enough) ;
Toggle : several (enough) ;
Notice :
This is just 4WD Arduino Robot Raider Car Kits and you need to assemble it yourself and this kit come with Assemble Guide Book , so you will enjoy enough pleasure when you assemble this car and the sense of achievement when you finish it, and now start to make your own Raider Multi-function Robot Car.
Important Choice :

Please choose your optional motor 27 rpm or 125 rpm

And we will send

125 rpm

acquiescently, thanks very much
Click to download the Assemble Guide



Write a review

Loading ...
Join our newsletter today, to get latest product information and promotion code.

Loading ...