Arduino L3G4200D 3-axis Gyroscope Module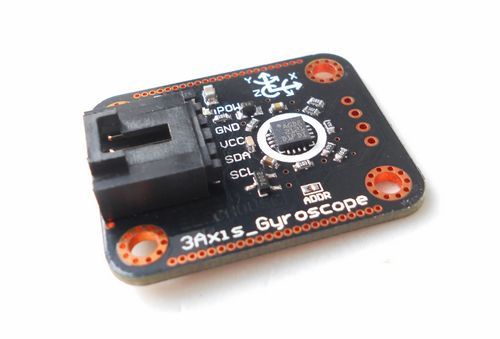 Description

The L3G4200D is a 3 axis gyroscope, providing you with very high resolution (16 bit) measurements at up to 2000 degrees per second (dps).

The gyroscope measures how much the device is rotating around all three axis, the range is user selectable and so can be adjusted to suit your application. The gyro is marketed as ultra-stable, which basically means its measurements vary much less over time and temperature compared to other gyroscopes you may have used in the past.

The triple axis gyro outputs data over either I2C or SPI. If you choose to use the device in I2C, there are handy soldering jumpers available on the board to choose the address.
The device also features a 32 count first in first out (FIFO) buffer, allowing you to request the data in batches, rather than having to constantly query the device. This frees up processor cycles for more calculations, whilst still maintaining a high bandwidth.

Features

1、3.6V ~6.5V Supply Voltage, typically 5V

2、I2C and SPI interfaces

3、3 Axis Measurements

4、Adjustable range (250, 500, 2000 dps)

5、Very sensitive measurements (8.75mdps/LSB)

6、Anti-reverse IIC interface head to prevent again wrong hardware connection.

Hardware

All the useful pins are broke out. Except this IIC pins, we also break out SPI interface on the board.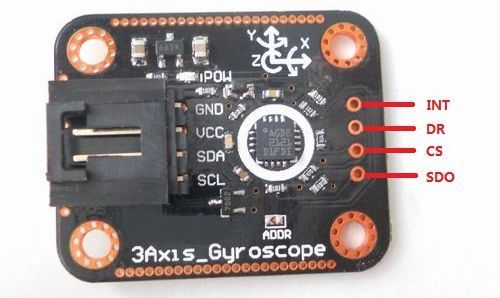 With the special anti-reverse interface head, you never worry about wrong connection. With our sensor shield, you could plug in and play.

1、For Arduino UNO/Duemilanove :

    Arduino GND -> HMC5883L GND
    Arduino 5V -> HMC5883L VCC
    Arduino A4 (SDA) -> HMC5883L SDA
    Arduino A5 (SCL) -> HMC5883L SCL

2、For Arduino Mega :

    Arduino GND -> HMC5883L GND
    Arduino 5V -> HMC5883L VCC
    Arduino 20 (SDA) -> HMC5883L SDA
    Arduino 21 (SCL) -> HMC5883L SCL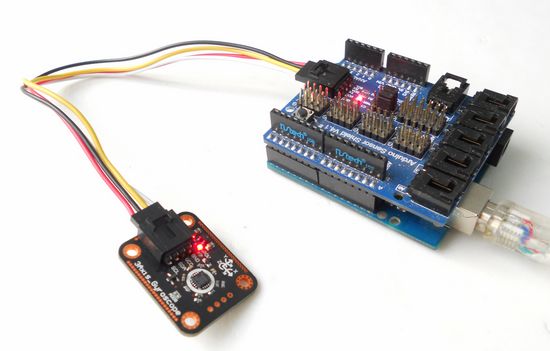 Software

Download the Arduino Library for L3G4200D and extract it to your library folder in your Arduino installation. Mine is here: C:Program Files arduino-0021libraries

Then upload the program to Arduino :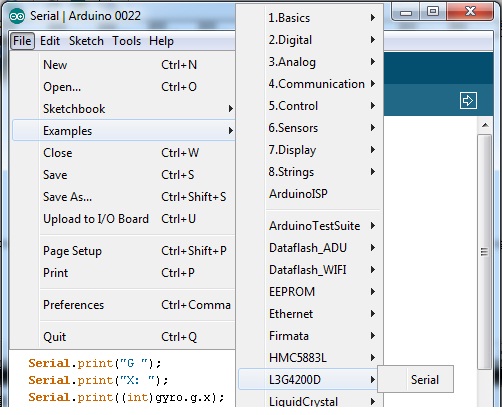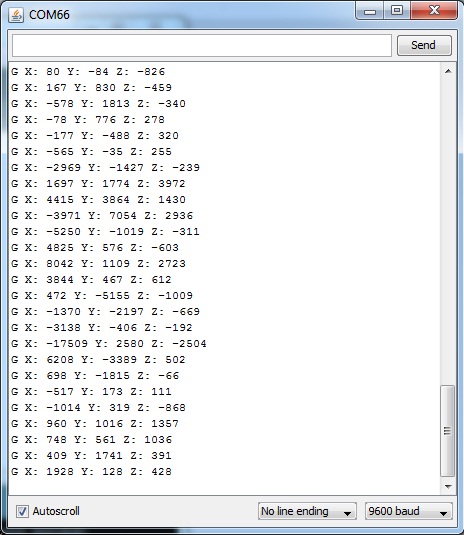 Dimension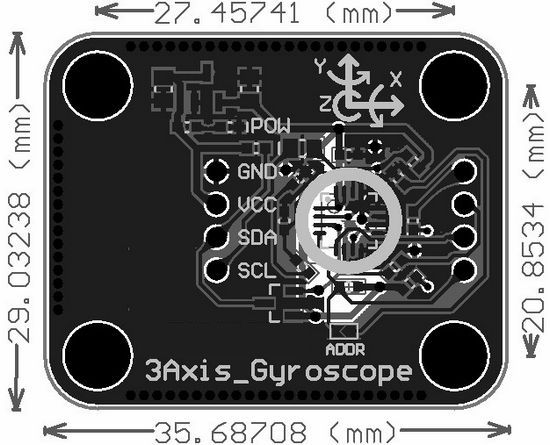 Write a review

Loading ...
Join our newsletter today, to get latest product information and promotion code.

Loading ...