Product |
Audio Module
| Remote MP3 USB-SD Module W/ Radio With IR Control

Remote MP3 USB-SD Module W/ Radio With IR Control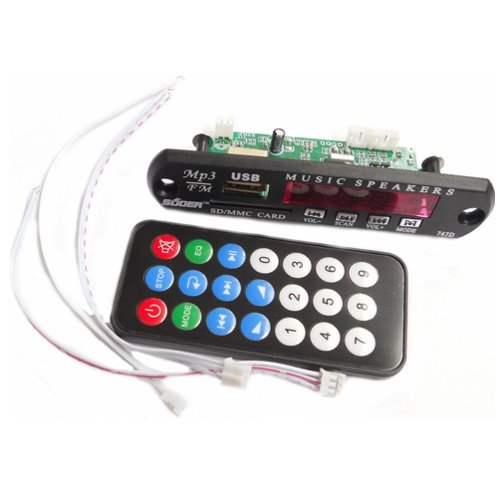 Description :
This module use the latest generation of MP3 decoder, and has built-in dual-channel stereo sound 16bitDAC output, with less audio interference.
This module is well programmed. It will detect the MP3 files in SD card or USB flash and then play automatically.
It supports remote control by a control panel. And it has Power Down Memory IC, which can recover playing from where it was shut down last time.
Trough AUX input other audio stream can be input. In this case, the Audio Output can be swithed between audio from AUX Input and MP3 audio from SD or USB Flash.

Product Parameter :

1、Module Size: 107mm x 25mm x 33mm

2、Power supply: DC 5V~DC 12V

3、Audio supported: MP3 (32~320Kbps)

4、Medium supported: SD card or USB flash (Up to 8G)

5、FM Radio frequency: 88 ~ 108MHz

6、Optional audio input interface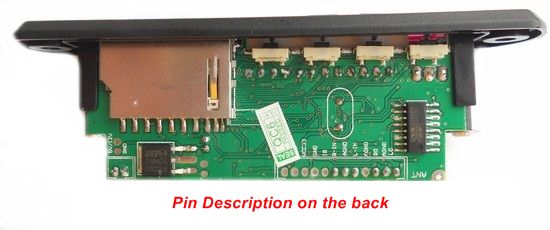 Size :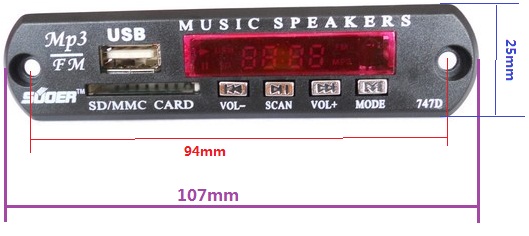 Item List :

1、MP3 module with Panel



×1


2、Remote Controller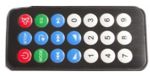 ×1
Click to download reference manual
Write a review

Loading ...
Join our newsletter today, to get latest product information and promotion code.

Loading ...