Product |
Audio Module
| Multifunctional Mp3 Player And Voice Recording Module
Multifunctional Mp3 Player And Voice Recording Module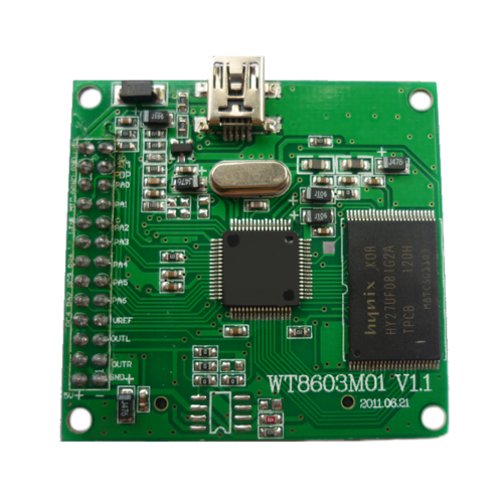 Basic Features :
1、Support playback of 8Kbps to 320Kbps bit rate MP3 audio files
2、High quality stereo audio output
3、Support MP3 control mode, MP3 one-to-one key control mode,recording parallel control mode, standard recording key control mode, and DSA control mode
4、With the functions of automatic playback when power on, single loop, all loop, and random playback
5、Support SD card and NAND-Flash as the memories simultaneously, with large storage space and long voice time duration
6、Support long time voice recording
7、Support 32MB to 32GB SD card and 128M-16G NAND-Flash
8、Change the control mode, the default volume level when power on, and other functions through the TXT file
9、Full speed USB2.0 data transfer
10、Support FAT16 and FAT32 file systems
11、Support Win98(needs to install the driver)/2000/XP/VISTA operating systems
12、Operating Voltage: DC5V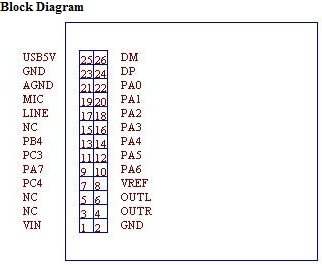 WT8603M01 V1.0 Wiring Description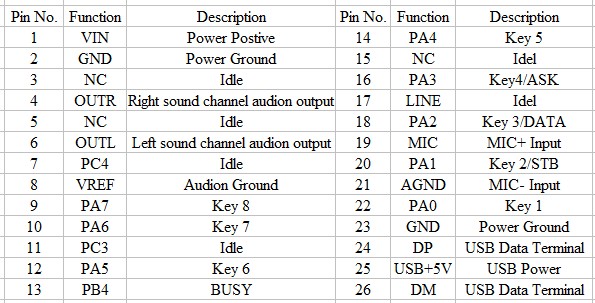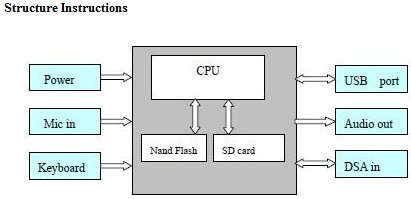 Applications :
WT8603M01 MP3 module is very suitable to be used in high class home appliances, such as intelligent voice navigation refrigerator, voice navigation air conditioner, voice navigation induction cooker, and etc., high class toy, electronic system for automobile as well as the occasions needing high sound quality and long time sound playback.
Click to download the manual
 
下载pdf文档资料.pdf
Write a review

Loading ...
Join our newsletter today, to get latest product information and promotion code.

Loading ...