Product |
Camera Module
| CF5642C-V2 500W Pixel Camera Module With JPEG Output
CF5642C-V2 500W Pixel Camera Module With JPEG Output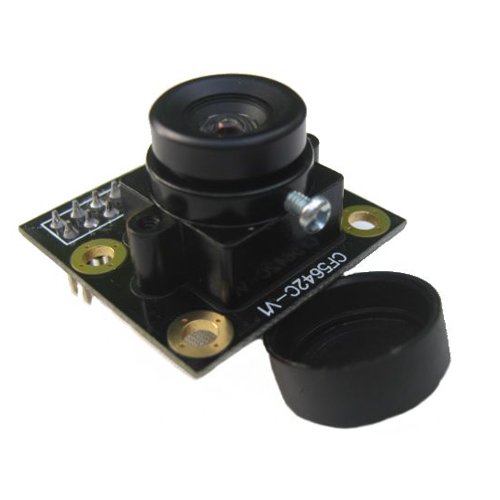 This camera module is special for camera、robot、electronic car、image processing and some other electronic gadgets.
It's very useful for electronic lovers.
You can make it be more powerful and useful beyond your imagination.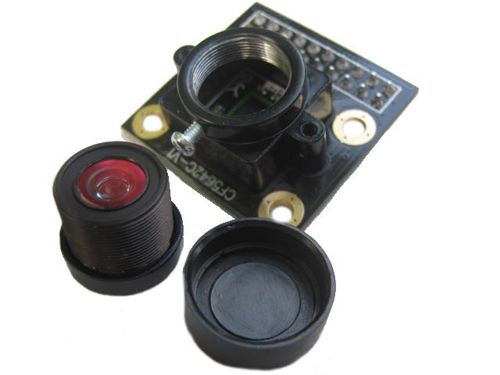 Description :

1、Support RawRGB、RGB(GRB4:2:2,RGB565/555/444)、YUV422、JPEG etc formats image data output.

2、This module include integrated 24 Mhz active crystals and more convenient for usage.

3、Support maximum 2592*1944 size image data output :

     5 Mega Pixel:   2592*1944      15FPS

     1080P:             1920*1080      30FPS

     720P:               1280*720        60FPS
   
     VGA:                640*480         60FPS

     Q VGA:             320*240         120FPS

4、Optical size is 1/4", pixel area is 1.4 μm x 1.4 μm, and sensitivity up to 600mV/Lux-sec.

5、Single power supply voltage: 2.9--3.3V.

6、 The lens is made of high quality high light transmittance 4 + 1 P aspherical without distortion glass lenses and the magnesium alloy lens.

7、The module size is 3 cm x 3 cm (+ /-0.5 mm), 2 * 10 interface / 2.54 spacing row needles.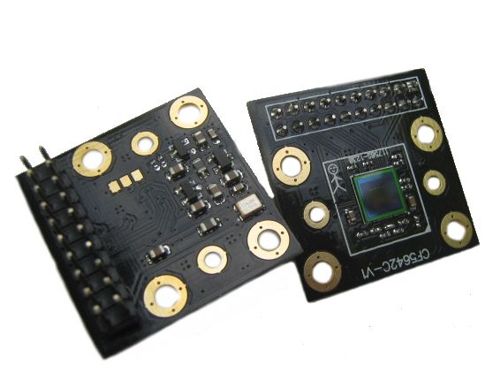 Module Pin Interface :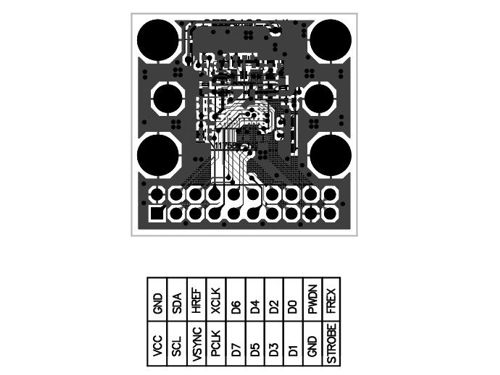 Test Result: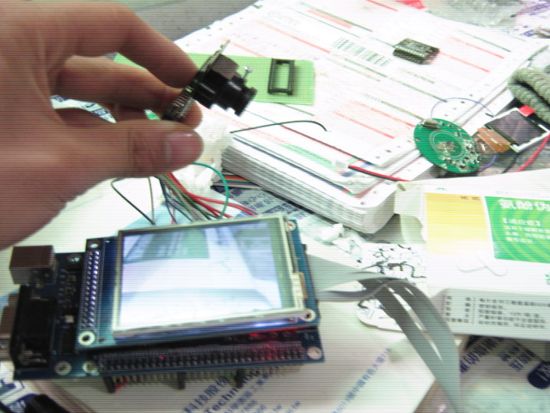 Click to download the zip document
Zip document including list :
1、Module Pin Defination
2、Module Interface
3、OV5642 Datasheet
4、CF5642C-V1 PCB Document
Write a review

Loading ...
Join our newsletter today, to get latest product information and promotion code.

Loading ...