Product |
RFID & NFC
| Network RFID Reader V2, 13.56Mhz IC Card

Network RFID Reader V2, 13.56Mhz IC Card


Description

NetRFID is a card reader that based on TCP/IP network. NetRFID can easily connect Ethernet network (LAN, WAN, MAN).It could read RFID card and send the card ID via network to your PC. Operation is very easy. It meets the needs of Internet of things.

NetRFID has 3 versions which support different RFID Cards:

1、NetRFID-V1: EM, TEMIC, TK 125Khz ID card.

2、NetRFID-V2: Suport almost all 13.56Mhz IC card, such as Mifare S50、S70, etc.

3、NetRFID-V3: PROX CARD II, PROXKEY II, PROXCARD PLUS.

And this item is Network RFID Reader V2, which can support 13.56Mhz IC Card.

This item can support Network protocol: TCP Server、TCP Client、UDP、DHCP etc.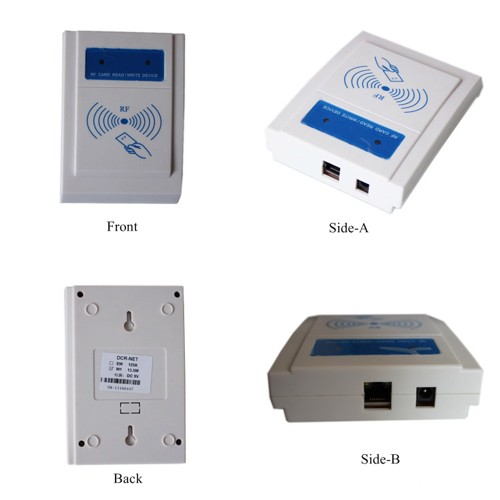 Features

1、10/100M Ethernet interface, Support automatic polarity conversion (MDI/MDIX)

2、Support Network protocol such as TCP Server, TCP Client, UDP, DHCP etc

3、Support multi-to-one visit in LAN

4、Support internet and transmission between different subnets

5、Support command to drive the on-board buzzer

6、Fast response to HID card, Real-time transmission

7、Fully support HID and its compatible card

8、Effective distance is larger than 5cm

9、5V DC power supply, low power consumption less than 300MA

10、Working temperature -15~75℃, Storage temperature -25~85℃


Interface And Dimension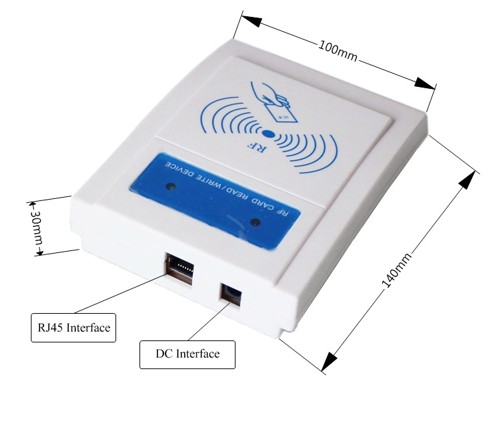 Application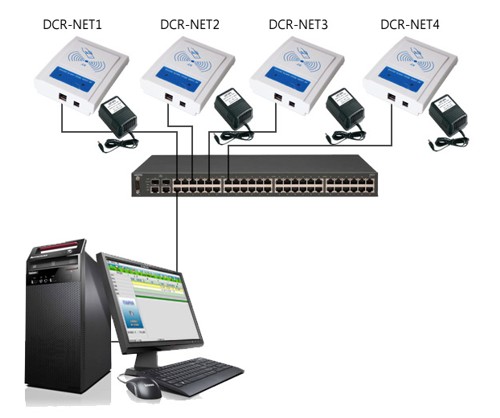 Download

Maunal and Configuration Software

Product List

1、RFID card x1

2、5V Power adaptor x1

3、NetRFID module x1
 
Write a review

Loading ...
Join our newsletter today, to get latest product information and promotion code.

Loading ...