HTU21D  Digital Humidity&Temperature Sensor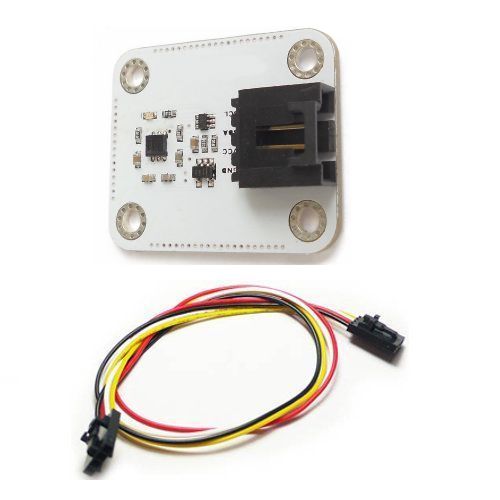 Overview

This module is digital humidity and temperature sensor HTU21D carrier. With its I2C interface and our library, you could easily read out the data of humidity and temperature.

HTU21D is the new generation humidity and temperature sensor from Sensirion. With a completely new designed CMOSens® chip, a reworked capacitive type humidity sensor and an improved band gap temperature sensor, HTU21D performs much better than the previous sensor generation (SHT1x and SHT7x). For example, measures have been taken to stabilize the behavior at high humidity levels.

This module sensor is individually calibrated and tested. Users could use this module directly. The resolution of HTU21D can be changed by command (8/12bit up to 12/14bit for RH/T), low battery can be detected and a checksum helps to improve communication reliability.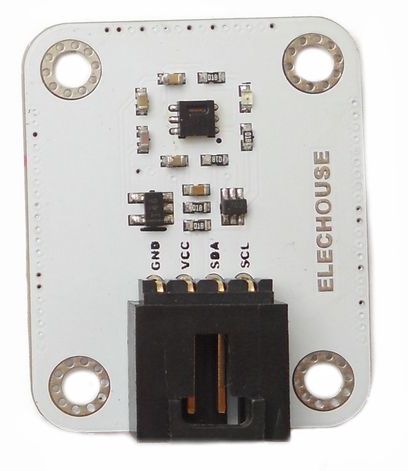 Specifications

1、Dimensions: 35 × 29 × 8 mm

2、Operating voltage: 3V to 5.5 V

3、Interface: I2C

4、Resolution: Humidity 0.04/0.7 %RH; Temperature 0.01/0.04 °C

5、Power Dissipation: 1.5uW(sleep); 2.7mW (working)

The difference between the SHT21 and HTU21D is the higher level of precision of the HTU21D (1.8% relative humidity,0.2 degree Celsius) compared with the SHT21 (2.0% relative humidity, 0.3 degree Celsius).

Connections


With the Arduino Sensor Shield V7 for Arduino you could plug in and play.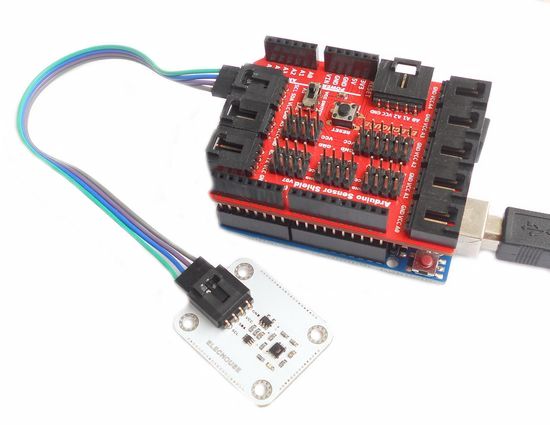 Write a review

Loading ...
Join our newsletter today, to get latest product information and promotion code.

Loading ...