MLX90614 Contactless Temperature Sensor Module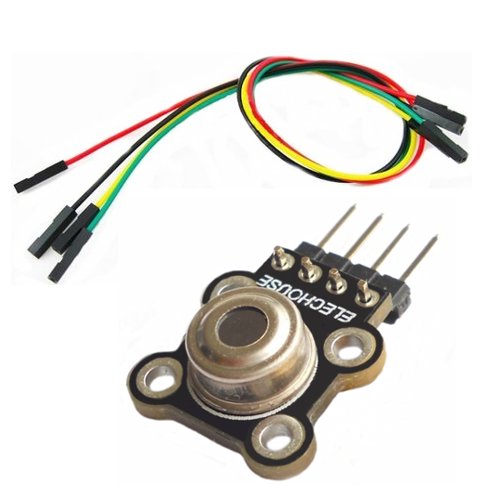 Description

Melexis' MLX90614ESF-AAA is an infrared thermometer designed for non-contact temperature sensing. An internal 17-bit ADC and a powerful DSP contribute to the MLX90614's high accuracy and resolution. It has a huge number of applications including body temperature measurment and movement detection.

The MLX90614 provides two methods of output: PWM and SMBus (i.e. TWI, I2C). The 10-bit PWM output provides a resolution of 0.14°C, while the TWI interface has a resolution of 0.02°C. The MLX90614 is factory calibrated in wide temperature ranges: -40 to 85°C for the ambient temperature and -70 to 380°C for the object temperature. The measured value is the average temperature of all objects in the Field Of View of the sensor. The MLX90614 offers a standard accuracy of 0.5°C around room temperatures.

Features

1、Factory calibrated

2、-40 to +85°C for sensor temperature

3、-70 to +380°C for object temperature

4、SMBus compatible digital interface

5、Customizable PWM output for continuous reading

6、High accuracy of 0.5°C over wide temperature range (0 to +50°C for both Ta and To)

7、Measurement resolution of 0.02°C

8、4.5V~5V power supply

We designed this compact breakout board for MLX90614. On the back side the red LED would indicate power connection.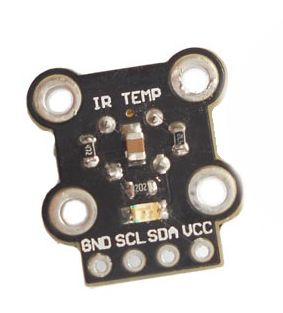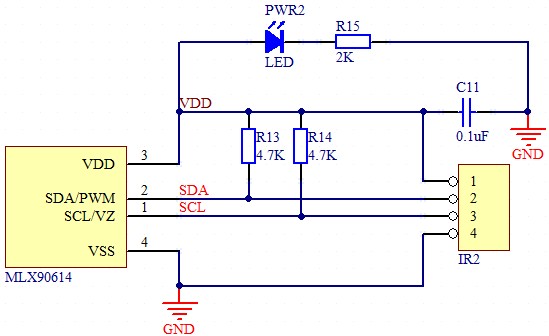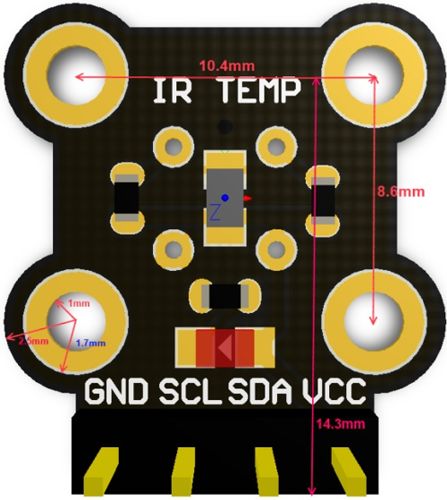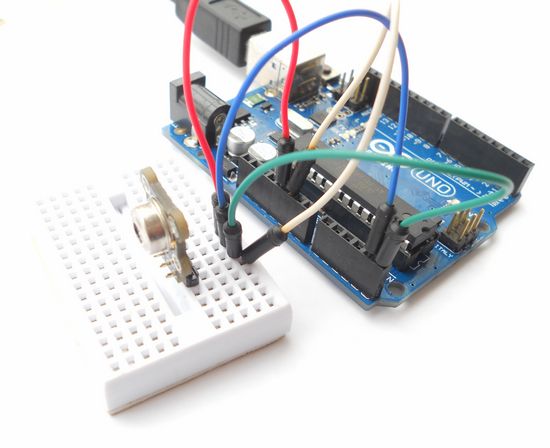 Click here to download the library. Upload the code to Arduino.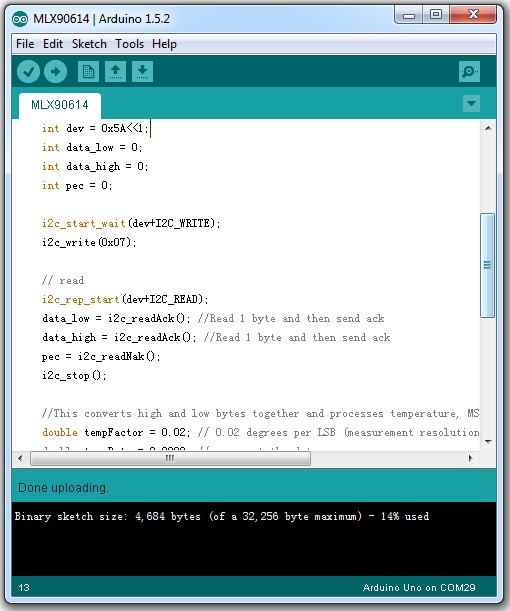 Open Serial Monior, set the baud rate at 9600.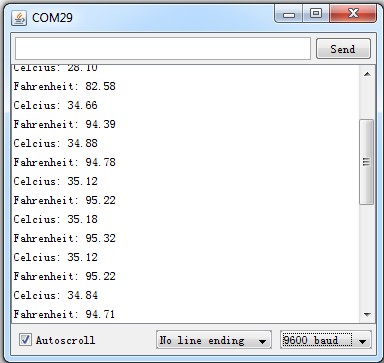 Put my hand before the sensor and the temperature went up to around 35.00 Celcius. It is really accurate.

Before you build your own project with this module, we strongly recommend that you should read the MLX90614 datasheet first.
 
Click to download the Zip Document

Zip Document List :

1):Manual

2):Datasheet
Write a review

Loading ...
Join our newsletter today, to get latest product information and promotion code.

Loading ...