Product |
RFID & NFC
| GO2NFC141U NFC Reader -Green Version

GO2NFC141U NFC Reader -Green Version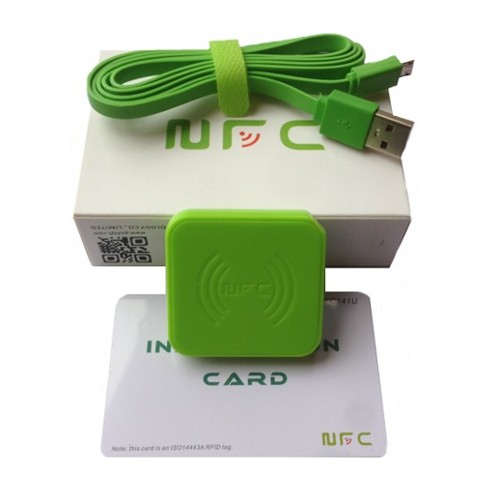 Overview

The GO2NFC141U NFC Reader is contactless smart card reader/writer developed based on the 13.56 MHz Contactless (RFID) Technology. Unlike other NFC readers/writers, GO2NFC141U is very compact and small.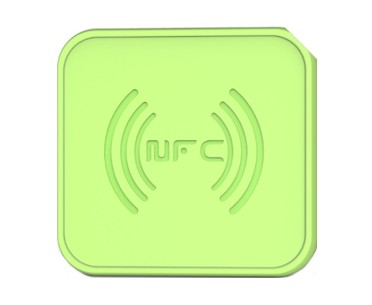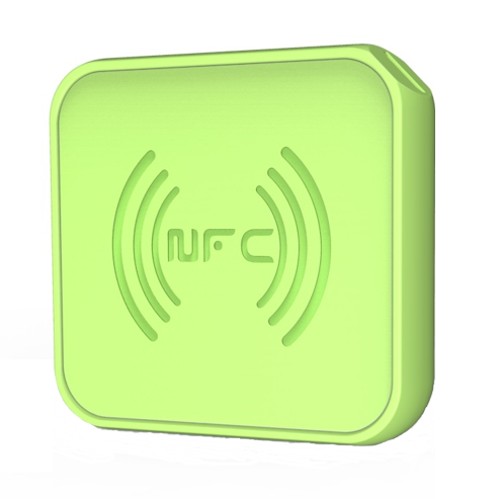 GO2NFC141U is a plug-and-play USB device. It is compatible with different devices and applications. Compliant with the ISO/IEC18092 standard for Near Field Communication (NFC), it supports not only Mifare and ISO 14443 A and B cards but also all four types of NFC tags. It also could pushes or pulls data with Android NFC phone. Although in a small size, the proximity operating distance of GO2NFC141U is 5 cm. With an access speed of up to 424 kbps and a full USB speed of up to 12 Mbps, GO2NFC141U can also read and write quickly and efficiently, depending on the type of contactless tag in use.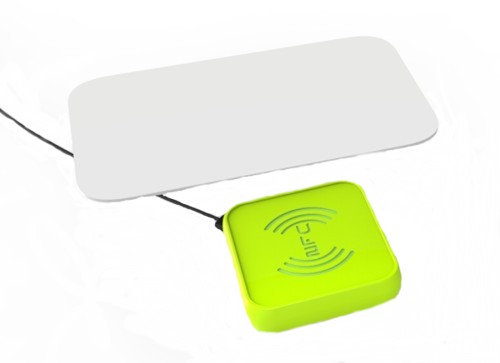 Software for GO2NFC141U is available for both Windows OS and Linux. Most important, the software is open source, totally free for any changing and usage. The software contains operation function such as reading/writing card, pushing URL to Android phone, pulling message from Android phone.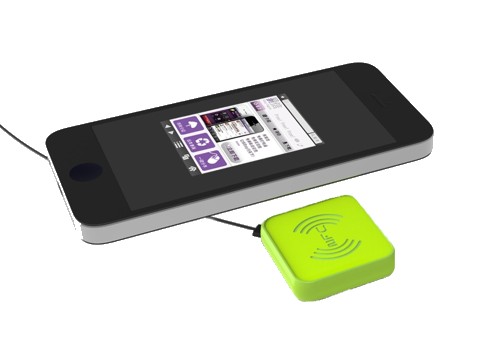 The GO2NFC141U NFC Reader is ideal for access control, e-payment, e-ticketing for events and mass transit, toll road fare collection and network authentication.

Feature

1、USB 2.0 Full Speed Interface

2、Smart Card Reader:

     1) Read/write speed up to 424 kbps
     2) Built-in antenna for contactless tag access
     3) Support card reading distance of around 50 mm(depending on tag type)
     4) Supports ISO 14443 Type A and B cards, Mifare, FeliCa
     5) Supports all 4 types of NFC (ISO/IEC 18092) tags
     6) Supports pushing/pulling data with Android NFC phones

3、Small and smart

4、User-controllable buzzer

5、Open-Source PC software

Typical Applications

1、E-Government

2、Banking & Payment

3、Network Security

4、Access Control

5、E-Purse & Loyalty

6、Transportation

Technique information

Dimensions: 46.0mm (L) * 48.5mm (W) * 10.5mm (H)

Weight: 20 g (without USB cable)

Interface: Micro USB socket

Operating Distance: 50~70 mm (mainly depends on the tag type and tag antenna)

Supply Voltage: Regulated 5V DC

Supply Current: 100mA (Maximum); 15mA (standby); 40mA (normal)

Operating Temperature: 0-50 Celsius

Operating Frequency: 13.56 MHz

Card Support: ISO14443 Type A&B、Mifare、FeliCa、4 types of NFC (ISO/IEC18092) tags

Operating System: Win XP、Win XP x64、Win Vista、Win Vista x64
                            Win 7、Win 7 x64、Win 8、Win 8 x 64、Linux

Certificate: CE Declaration of Conformity and FCC Declaration of Conformity


This item have two version : Green Version and Blue Version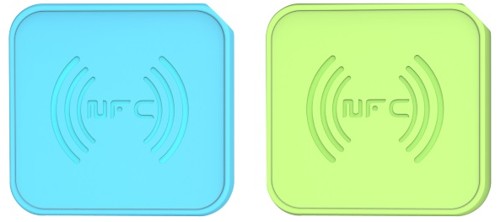 Download

Software, manual and FCC CE certificates are available at the download page.

Visit the Download page

Product List

1、GO2NFC141U reader x1

2、Instruction Card (NFC tag) x1

3、MicroUSB USB cable x1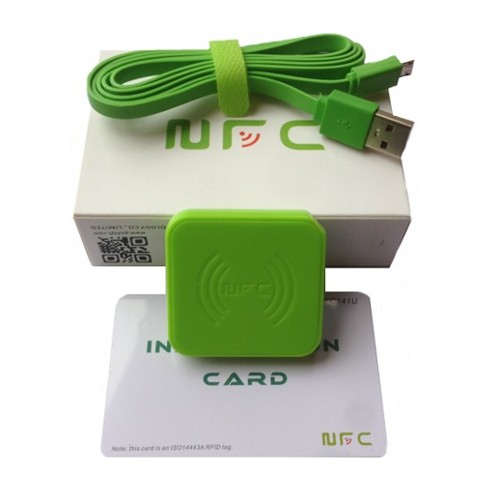 Write a review

Loading ...
Join our newsletter today, to get latest product information and promotion code.

Loading ...